Do you need an experienced stump removal company at your Greenbank home?
We are locally owned and have been in operation since 1996. Jay's Stump Grinding Service provides stump removal services to residents in the Greenbank area. We can generally arrive to remove stumps in Greenbank within 2 days of your call. We can often even give over the phone stump removal quotes and estimates if you have measured the diameter of the tree stump(s) to be removed. Many of our clients also find it helpful to use their smart phones to take pictures of the tree stump(s) that we will be grinding and then text them to us. For purposes of scale, we suggest placing a food can or coffee cup on the cut tree stump before you take your picture. This allows us to be fully prepared for the job when we arrive in Greenbank .
Restrictions for Stump Grinding On Whidbey Island and Greenbank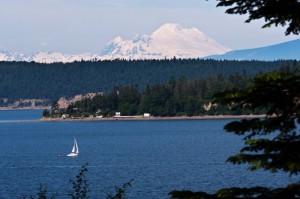 There are generally no permits needed for the removal of remaining tree stumps on your property located on Whidbey Island However, depending on your location, there may be required permits for complete tree removal. Please check with Island County  for more information. It may also be important to consider underground utilities near the stumps to be removed. Please check with  "Call Before You Dig" for more information.
Our Service
Jay's Stump Grinding Service can handle any size and quantity of stumps and can reach them in difficult or tight areas. We take pride in quality work and immaculate clean-up. We operate with careful regard to ensure there will be no damage to your house and property. We are fully licensed and insured for all levels of work.