Do you need an experienced stump removal company at your Bothell home?
Jay's Stump Grinding Service provides stump removal services to residents in the Bothell area.
Jay's Stump Grinding often arrives to remove stumps in Bothell within 2 days of your call.  Many of our clients enjoy using their smart phones to take pictures of the tree stump(s) that we will be dispatching and then text them to us. For purposes of scale, we suggest placing a food can or coffee cup on the cut tree stump before you take your picture. This allows us to be fully prepared for the job when we arrive in Bothell.
Information For Stump Removal in Bothell, Wa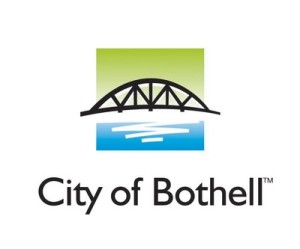 There are generally no permits needed for the removal of remaining tree stumps on your property located in Bothell. However, depending on your location, there may be required permits for complete tree removal. Please check with King County and Snohomish County and The City of Bothell for more information. It may also be important to consider underground utilities near the stumps to be removed. Please check with Snohomish County and The City of Bothell and "Call Before You Dig" for more information.
Stump Grinding

Jay's Stump Grinding Service  can handle any size and quantity of stumps and can reach them in difficult or tight areas. We take pride in quality work and immaculate clean-up.  Operating with careful regard for your home and property, Jay's Stump Grinding takes care to see that our customers have a pleasant service experience.
Neighborhoods We Service:
Canyon Creek is the residential area east of Canyon Park and south of Maltby Road, with two elementary schools Canyon Creek Elementary, and Skyview Junior High School. The schools are part of the Northshore School District.
Canyon Park is a commercial and business district at the junction of Bothell-Everett Highway and Interstate 405, with several restaurants, shops, and grocery stores, along with several major employers.
Downtown Bothell, north of Bothell Way on the north side of the Sammamish River, was an area originally settled by pioneers. It contains a business district along Main Street, and several blocks of residences at the foot of Beckstrom Hill. It also contains city hall and the police station, the Bothell Library, and Pop Keeney Stadium.
Fitzgerald is a southern extension of Canyon Park containing Canyon Park Junior High.
Lake Pleasant/Country Village is the area bordering the wooded and winding portion of Bothell-Everett Highway between downtown and Canyon Park. Lake Pleasant hosts an RV park, and Country Village is an outdoor shopping center.
Maywood/Beckstrom Hill is a residential neighborhood on the hill north of downtown, and is the location of Maywood Hills Elementary School, Heritage Christian Academy and St. Brendan's Parish School.
North Creek, named for Bothell's second-largest waterway, is a business and light industrial district with several large big box retail stores, and the production facility for the Seattle Times. The North Creek Forest is recently established protected area in this neighborhood.
Norway Hill is a residential neighborhood overlooking downtown from the south. Most but not all of Norway Hill is outside the official city limits.
Pioneer Hills is a residential community on the hills east of North Creek that borders Woodinville, and contains Woodin Elementary School.
Queensgate is a residential neighborhood along Brickyard Road, south of the Sammamish River and adjacent to nearby Woodinville.
Mays Pond is a residential neighborhood just north of the Bothell's city limits containing Woodside and Cedar Wood Elementary Schools.
Queensborough/Brentwood is a residential neighborhood west and north of Canyon Park, containing Frank Love Elementary School and Wallace Swamp Creek Park.
Riverfront, south of Bothell Way and mostly along the south side of the river near Riverside Drive, contains Sammamish River Park,
Blyth Park, several residences, and the Northshore Senior Center.
Waynita is a residential neighborhood along Waynita Way between Wayne Curve and nearby Juanita. Wayne Golf Course is in Waynita.
Westhill is a mid-20th century residential expansion on the hill to the west of downtown, and includes Bothell High School and Westhill Elementary School.
Shelton View is a residential neighborhood north of Westhill in Snohomish County containing Shelton View Elementary.
Thrasher's Corner is a retail district mostly outside the city limits of Bothell, that along with the residential Red Hawk neighborhood to the east is part of the city's official planning area.